Space at the GIC is used primarily for GIC courses, signature programs, and affiliated student groups. Should space and staffing be available, we are open to accommodating some reservations from student organizations and our campus partners.
To inquire about small meetings and events at GIC, please see information below. For most university related space reservations, we recommend contacting Perelman Quadrangle.
Penn Card required to access the building.
No reservation is final until you receive a confirmation. We will do our best to respond within two business days.
Submitting room requests does not constitute the Center's approval or confirmation of requested event services. This shall not constitute a binding agreement for the use of the Greenfield Intercultural Center facilities until written confirmation has been received from GIC staff.
Please review the GIC Facility Reservation Policy for complete rules and regulations regarding facility usage
You are responsible for returning the room to its original state.
If you cancel your event, please notify the Center, preferably within 48 hours.
Trash bags containing food must be tied up and placed outside in a trash receptacle behind the building.
You must end your event in a timely manner, according to the time you have reserved.
Your organization is responsible for any damage to the facility incurred during the event.
If rules are violated, Center staff reserve the right not to accept an individual's/ organization's future request for room reservations.
Your organization must comply with all applicable Center and University policies, procedures, rules and regulations including, but not limited to, the University policies regarding Non-Discrimination, Classroom Guidelines, Use of Facilities, Open Expression Guidelines, and Code of Student Conduct.
In order to reserve space for the GIC, please email Patricia Soria (psoria@upenn.edu) with the following information:
Point of contact's name, Penn email, and phone number

Title of Event

Number of people expected

Room needed (see rooms and photographs below)
Please note that preference will be given to student organizations and campus partners affiliated with the GIC.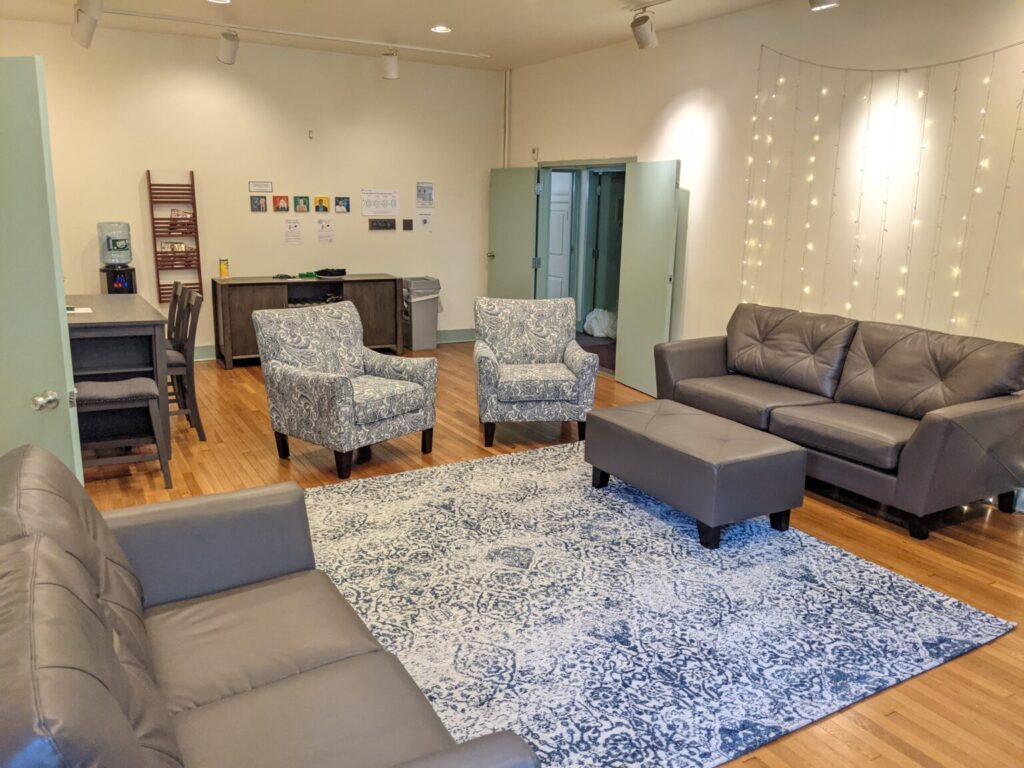 LIVING ROOM [Capacity: 12 people]

First Floor. A large track lighted, hardwood floored lounge with an adjoining full kitchen. This room is equipped with a television monitor with computer technology (internet included), and a zoom camera for hybrid events.

GIC MEETING ROOM (The Library) Capacity: 8-10 people]
A small conference room for group meetings. This room includes a whiteboard. 
THIRD FLOOR STUDENT LOUNGE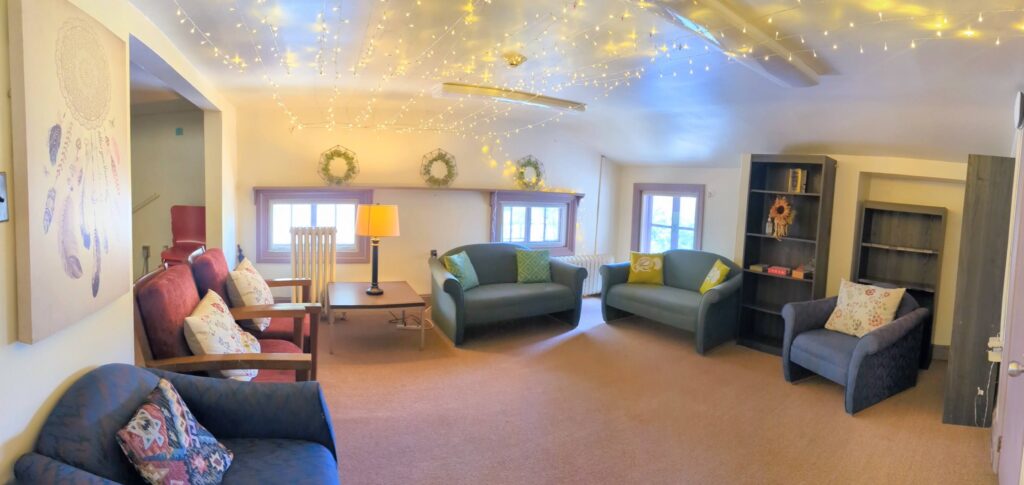 THIRD FLOOR STUDENT LOUNGE  [Capacity: 8-10 people]
A small lounge area with comfortable lounge furniture and a small conference table.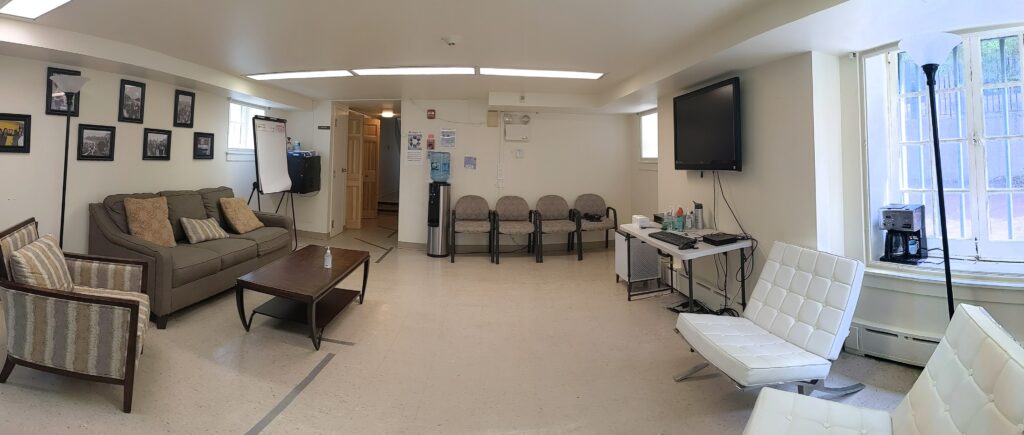 PATIO ROOM [Capacity: 25 people]
Garden level. The finished basement can be used for classes, rehearsals, art exhibits and receptions. Equipped with a white board, and a television monitor with computer technology.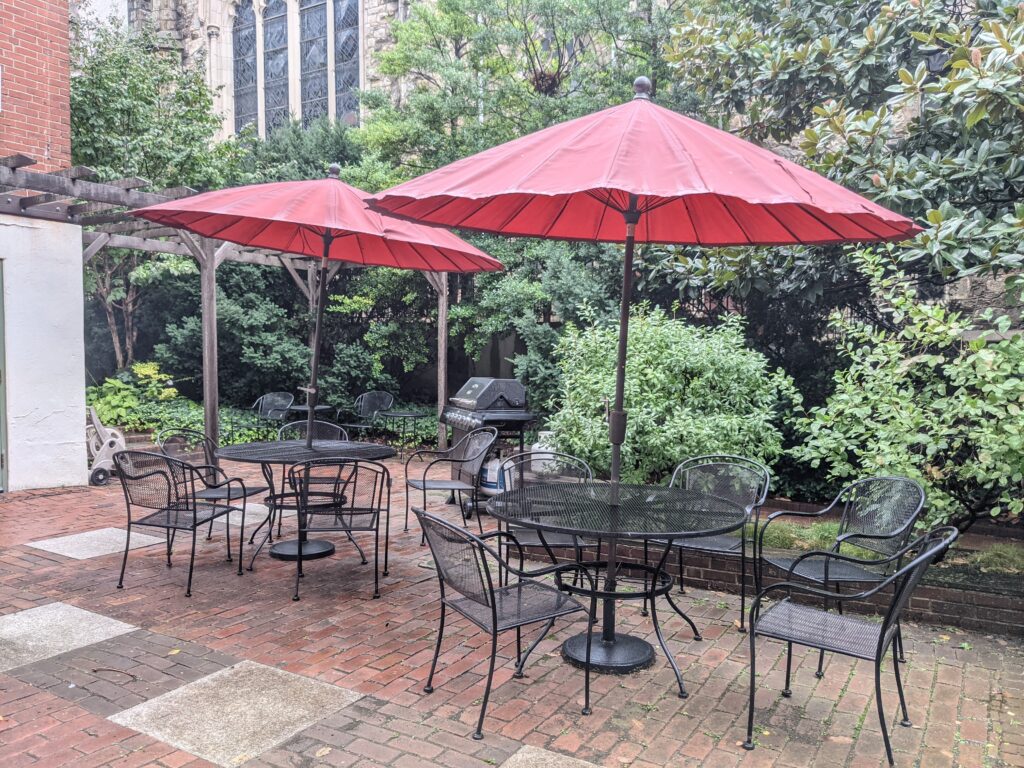 OUTDOOR PATIO [Capacity: 30 people]
Adjoins the Patio Room and includes the Lenape community garden. This area is partially defined by a azalea bushes, a pergola, and magnolia tree which provide privacy and shade and a natural Native garden. Fenced in for additional privacy. Ideal for small outdoor events and receptions.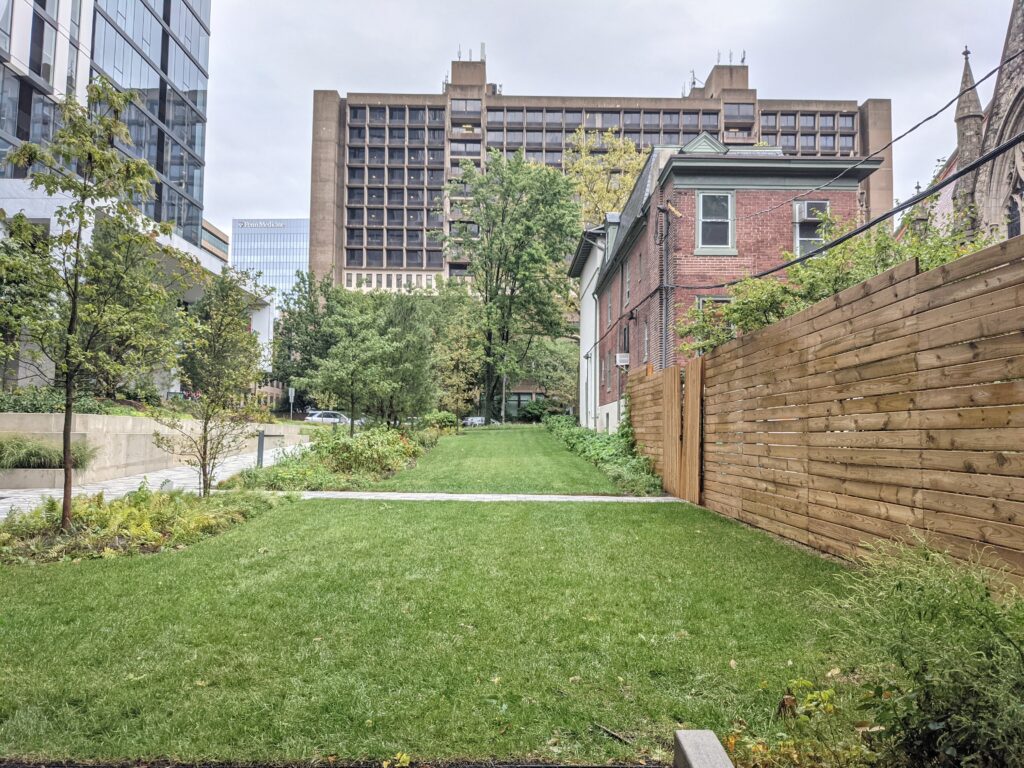 GREENFIELD LAWN [Capacity: 50 people]
Landscaped green space with room for lawn games, large receptions, and events.