The mission of the Albert M. Greenfield Intercultural Center (GIC) is to serve as Penn's resource for enhancing student's intercultural knowledge, competency, and leadership. We do this by offering experiential courses for credit, signature intercultural programs, and other services related to diversity and intercultural education.
GIC Commitments
The GIC is intentionally committed to YOU!
We are committed to developing your sense of self-advocacy, self-awareness, and self-love.
We are committed to challenging you and others to reflect on our shared humanity.
We are committed to creating a space where you feel nurtured and you can nurture others.
We are committed to empowering you to build intercultural leadership skills for an interconnected and global world.
Albert M. Greenfield Intercultural Center
3708 Chestnut Street
Philadelphia, PA 19104—6188
Phone:    (215) 898-3358
Fax:         (215) 573-2597
Email:      gic@dolphin.upenn.edu
GIC Hours of Operation Spring 2023
Monday: 10:00 am – 9:00 pm
Tuesday: 10:00 am  – 9:00 pm
Wednesday: 10:00 am – 9:00 pm
Thursday: 10:00 am – 5:00 pm
Friday: 10:00 am – 5:00 pm
Valerie provides leadership and oversight for the center's programs and services. Over 25 years, she has built trusting relationships across campus. Valerie has worked alongside students and campus partners to design enriching intercultural initiatives that have created a sense of belonging for diverse communities at Penn. As a result, the center is known as a space for supportive collaboration and innovation. Valerie also loves using her background in psychology and counseling to coach and mentor students and colleagues. In her free time, Valerie enjoys traveling, recommending good eats in Philadelphia, and reading inspiring fiction and poetry.
Kia was a First-Generation Lower-Income (FGLI) college student who was born in a refugee camp in Thailand and raised in snowy St. Paul, Minnesota. Kia can tell you all about how to immerse yourself in intercultural courses for credit, the Intercultural Leadership Program, the United Minorities Council, and the Civil Rights History Spring Break. She is also skilled in social media marketing. Kia is passionate about Hmong women's narratives and digital storytelling, and she uses her training in intercultural communication to help students develop their voices. Outside of the GIC, you may find Kia taking pictures or running along the Schuylkill trail.
Patricia serves in an administrative role and as the building manager, overseeing the facility, executing financial transactions, and providing critical support for center courses, educational programs, student organizations, workshops, and events. She uses her experience as a mother of two to help parents and students navigate their college experience. She loves to connect with parents, students and alumni to create the feeling of a home away from home at the GIC. She brings knowledge and skills sets from her work in local non-profit settings to event planning and community building at Penn. In her free time she loves spending time with her family, cooking and gardening.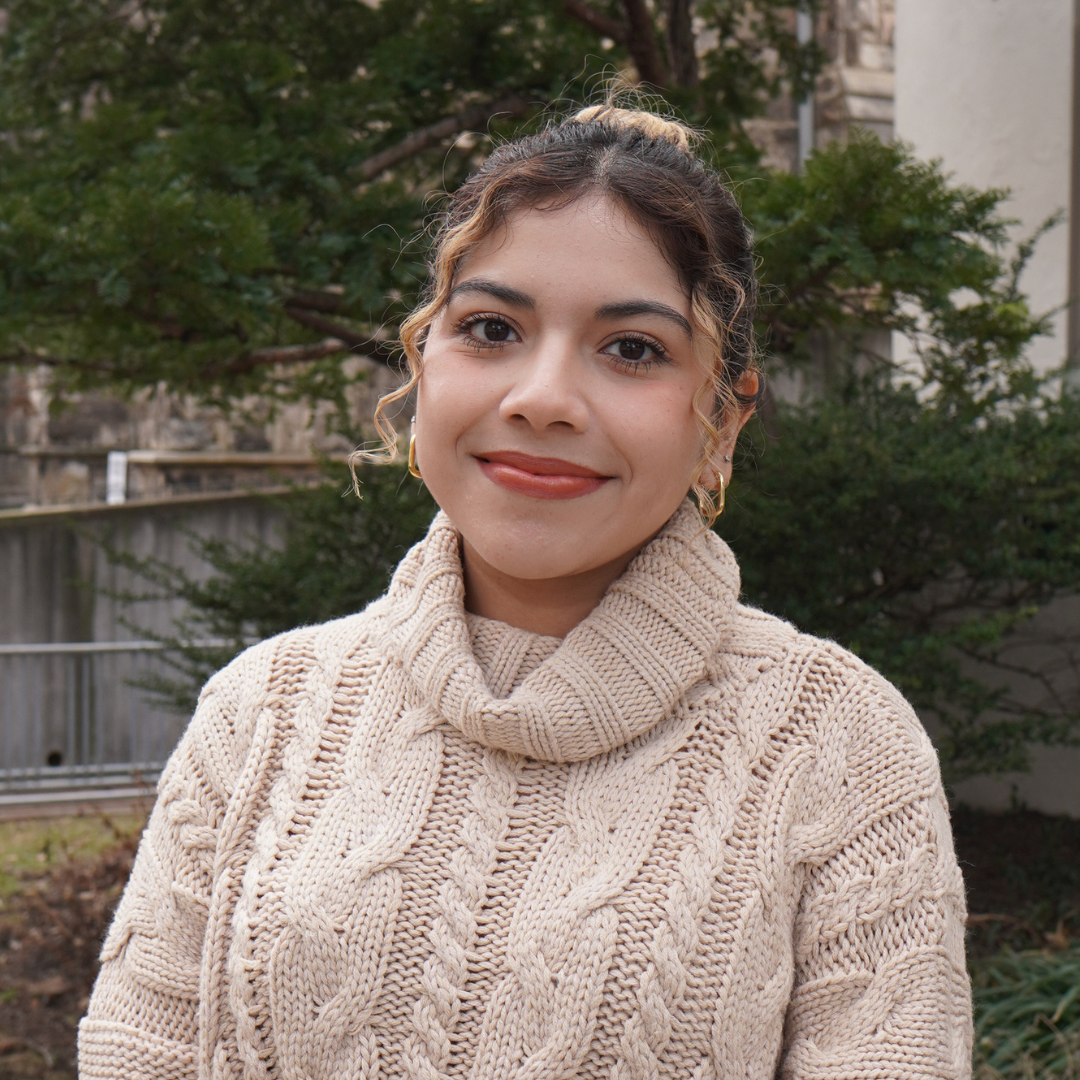 Areli Martinez Pizano
she/her/hers
Areli is a master's student at the Graduate School of Education, specializing in Interdisciplinary Studies in Human Development. She received her bachelor's degree from UCLA, where she studied psychology and education. Born in Mexico, Areli moved to Fresno, California at a young age and pursued higher education as a first-generation, low-income student. Passionate about working with students in primary and higher education, she is motivated to understand the educational disparities that exist in the Latinx community. At the GIC, she facilitates and hosts student events, ensuring students from all backgrounds feel at home. In her free time, she loves binge-watching Netflix, going on spontaneous trips, and doing spicy food challenges.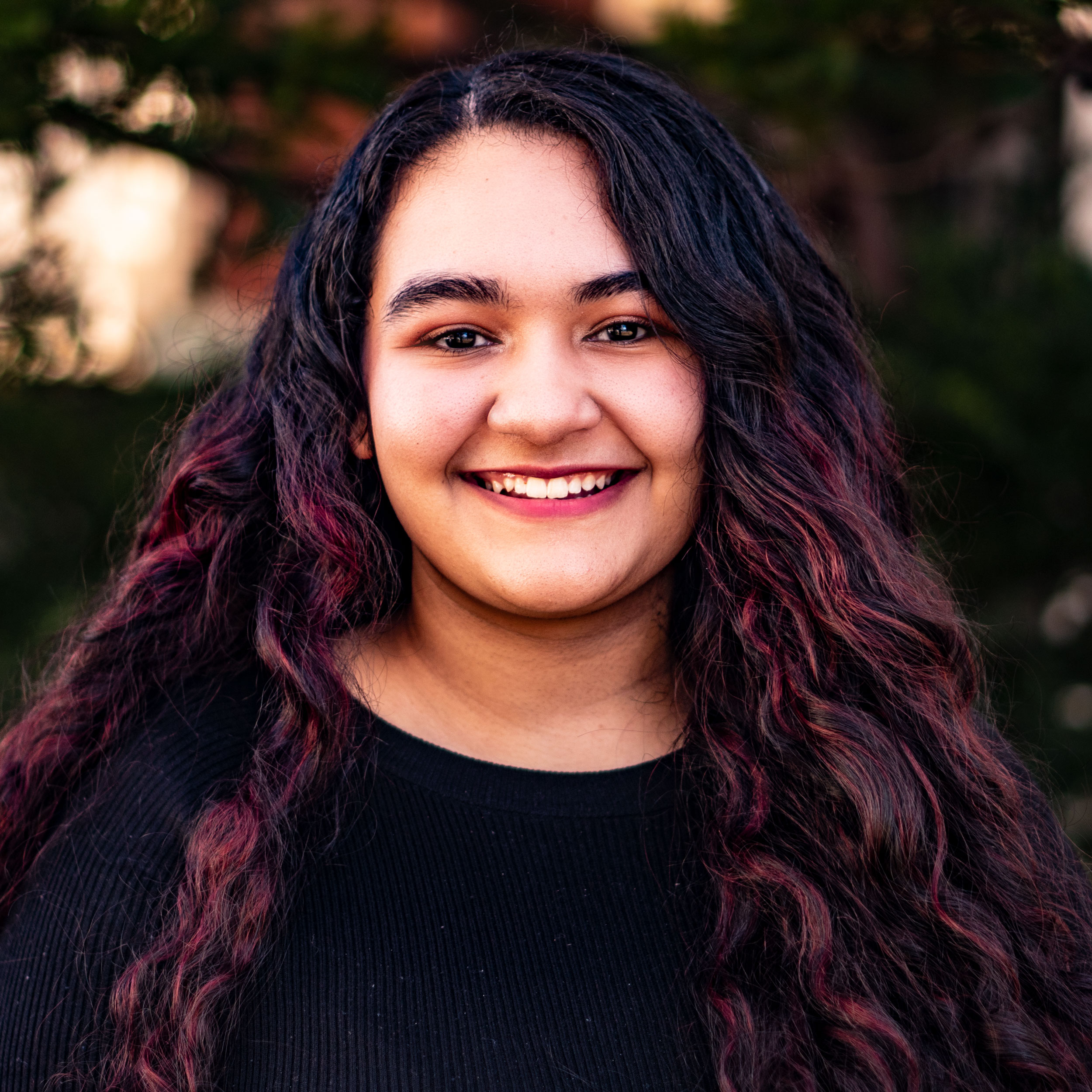 Nyair Locklear
she/her/hers
Nyair is a Senior in the College studying Health & Societies, concentrating in Health Policy and Law. She is an enrolled member of the Lumbee Tribe of NC, "People of the Dark Water," and originally from Raeford, North Carolina. She is a FGLI student and works mostly with Natives at Penn as the Communications Chair and with FGLI orgs here at the GIC. In the future, she hopes to travel and work with sovereign tribal nations on their health and social policy efforts. Outside work and school, Nyair enjoys talking about Wellness, cooking/ baking, reading, and watching copious amounts of reality TV.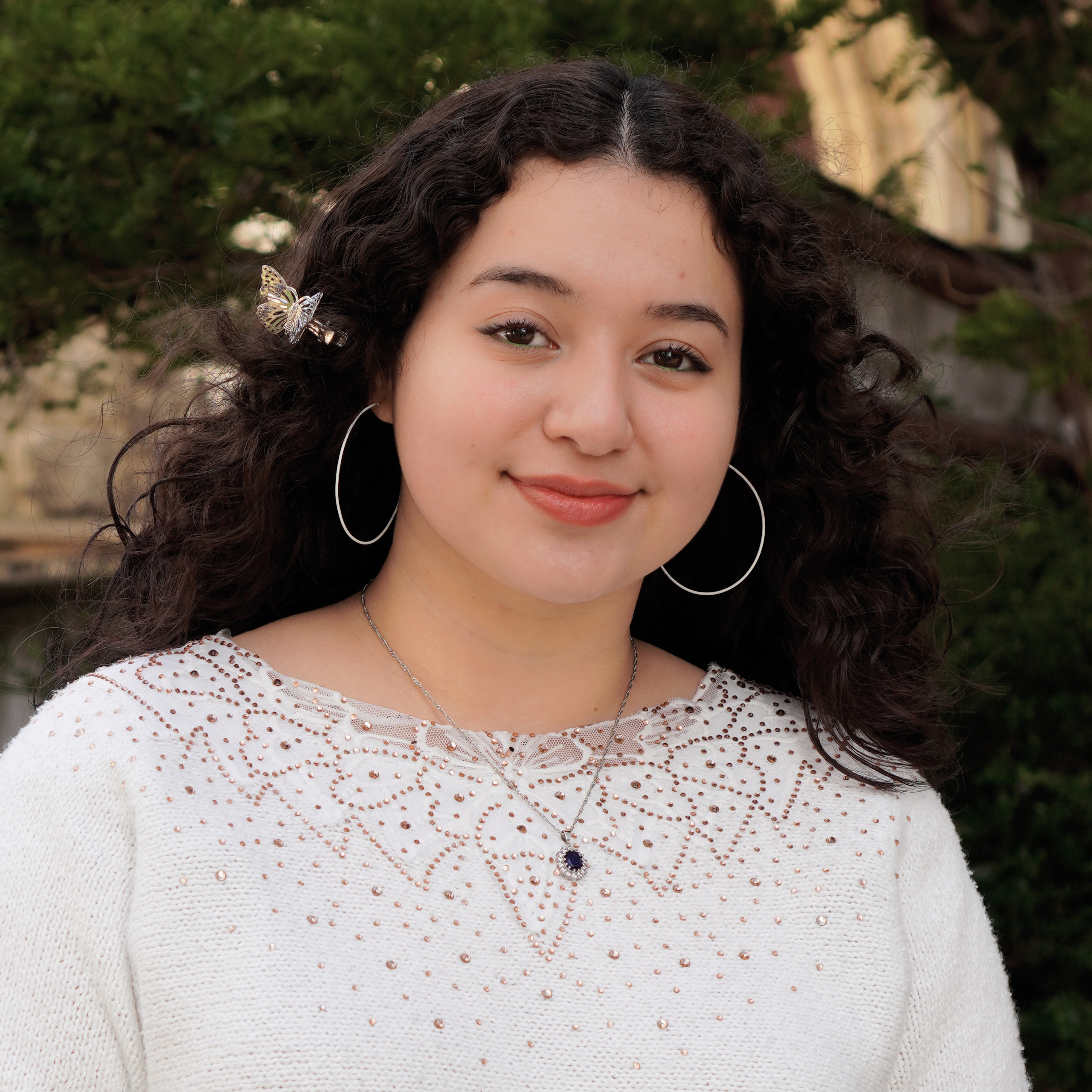 Diana Mota
she/her/hers
Diana is a Sophomore in the College triple majoring in Cinema, Design, and Visual Studies. As a child of Mexican parents, she is an active member in the Latinx Community on campus with leadership positions in both MEChA, the Mexican student group on campus, as well as the Latinx Coalition. With her leadership positions and her artistic side, she hopes to spread awareness of inequalities that minoritized individuals face here at Penn and throughout the US educational system. Diana works towards inspiring more POC artists, in hopes that the artistic and film world will eventually become more representative of the various cultures and diversity that makes up our demographic. At the GIC she helps with day to day tasks and making sure the students needs are met. In her free time she loves to watch movies, cook, be crafty, and read books.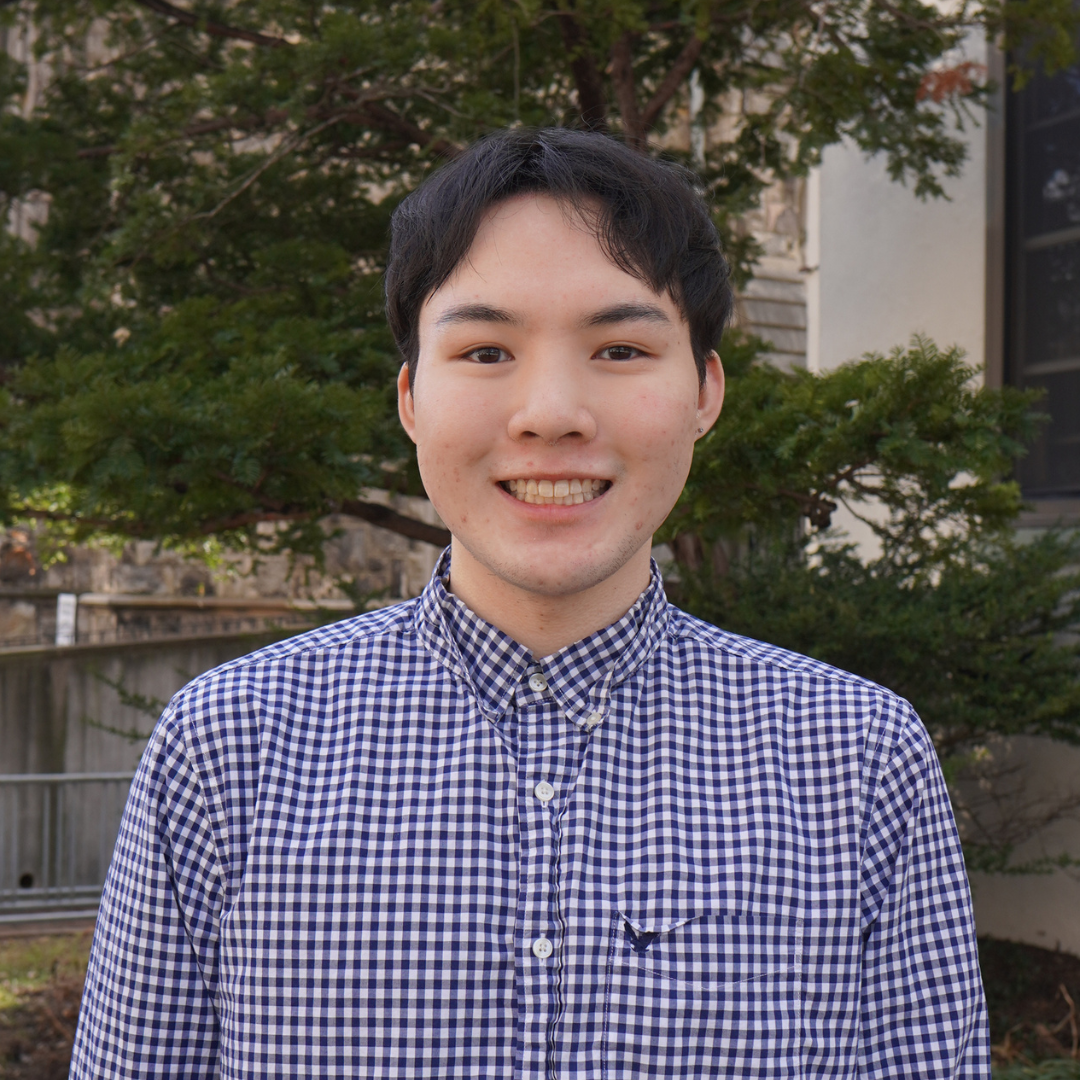 Andrew Choe
him/him/his
Andrew is a Junior in the college studying PPE concentrating in choice and behavior. He is from Charlottesville, Virginia and strongly advocates for putting intersectionality into practice. He hopes to use his education to influence public policy in the future. At the GIC, he helps manage the content to share on social media. In his free time, he enjoys binge watching the latest t.v shows and going on spontaneous walks with his friends.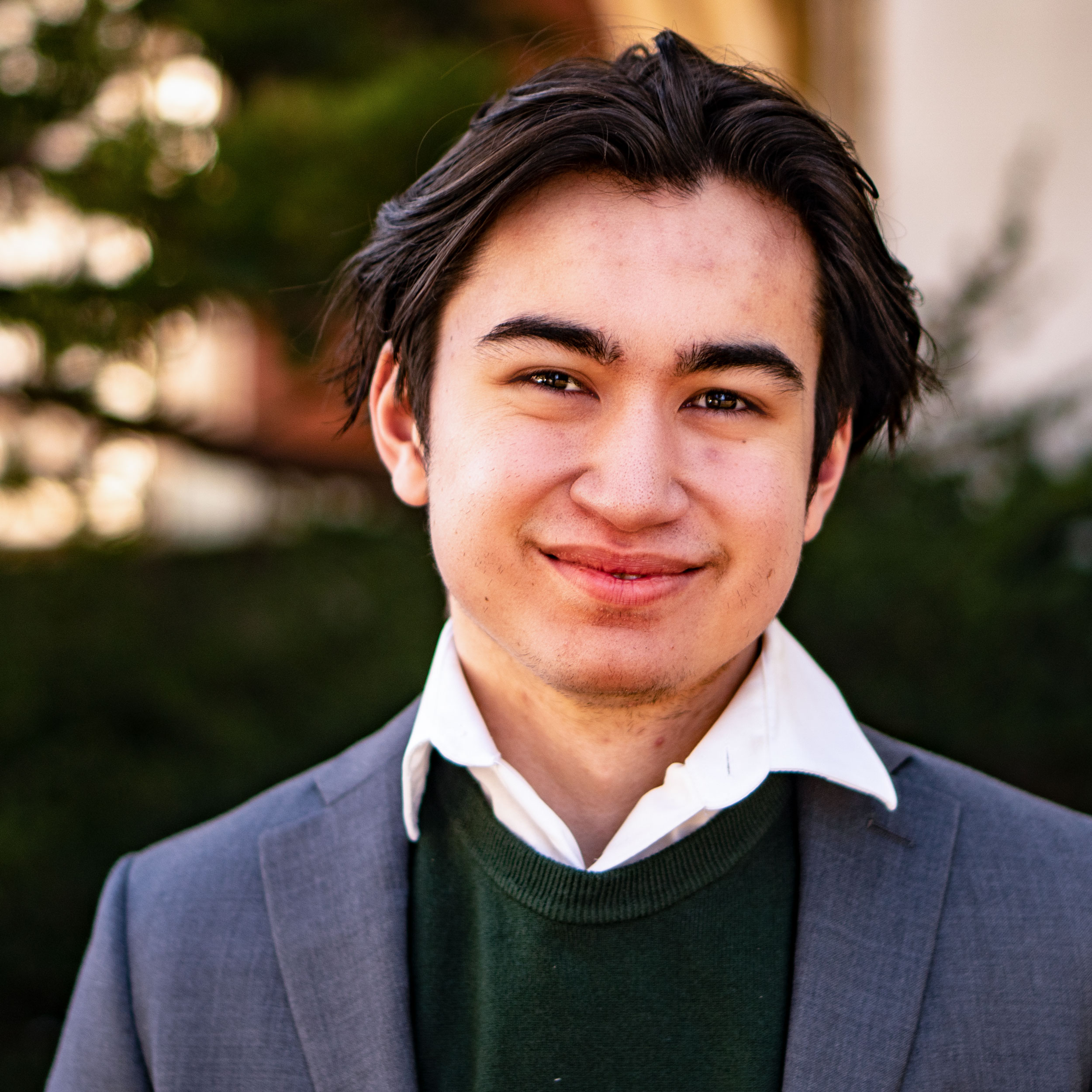 Tristan Fajardo
he/him/his
Tristan is a Junior in the College originally from Vancouver, BC in Canada. Being a First-Generation Lower-Income (FGLI) student himself, he understands the struggles that many students face at an institution such as Penn. Tristan is passionate about Indigenous Rights. At the GIC, he works with Natives at Penn as well as helps with FGLI initiatives. When not working at the GIC, you can find Tristan out on a run in Philadelphia, playing violin or studying and completing his endless pile of school work.
Yes! Many graduate students take our courses and participate in our signature programs. There are also a few internships at the center for graduate students who are interested in doing applied work in intercultural education. To learn about our courses and signature programs, contact our Associate Director Kia Lor at lork@upenn.edu. For questions about the unpaid internships at the center, contact the Director Valerie De Cruz, decruz@upenn.edu.
Penn Compact 2020 illustrates the University's commitment to increasing access and diversity. Penn strives to meet the full financial need of traditional undergraduates with an all-grant aid policy and to strengthen financial aid for graduate and professional students. Penn offers additional resources and supports that may be helpful for low-income or first-generation students. This web page provides links to services, support, and administrative contacts to assist you with any concerns. LEARN MORE
The Albert M. Greenfield Intercultural Center was established in 1984, in response to the 1978 United Minorities Council's call for a campus center for minority students. Under the direction of the founding Director Rene Gonzalez, the Greenfield Intercultural Center's mission was twofold: to provide support for student of color and to foster intercultural understanding on campus. He and his family lived in the house behind GIC and cultivated a culture of close-knit community at GIC.  In addition to fostering intercultural understanding, the center was home to four major communities and helped establish ethnic heritage months and programs to celebrate the rich heritages of African American, Latino, Asian American and Native American communities.
A decade ago, Penn expanded on the center's mission by adding three sister centers, Makuu the Black Cultural Center, La Casa Latina- Center for Hispanic Excellence and PAACH- the Pan Asian American Community House. As these vibrant centers began to absorb and increase programming to serve those communities, the GIC in turn expanded its support for Native communities and has reached out to newer communities such as Arab communities, Turkish students and international students. The center also offers numerous courses for credit, programs, and services designed to engage students around diversity and enhance their cultural competency skills for the 21st century. 
Faithful to its original mission, the center continues to serve as an intercultural incubator of new ideas and programs and a resource not only for students but also to the greater Penn community.